Yardie 
Idris Elba Directs 
Jamarado popped down to the stunning, retro Picture House Central in London to see a preview of Idris Elba's Yardie, organised by We Are Parables. The cinema was buzzing and we found ourselves quickly immersed in the opening scenes, set deep in the Jamaican countryside in the early 70s. As the story unfolds, it takes the viewer to Trench Town, Kingston, the heartland of reggae, soundsystem culture and gangland warfare, providing some strong characters in the process.










Yardie definitely drew us in instantly - from early on we were impressed with the cinematography, styling and soundtrack too. The film essentially tells the story of the classic good-guy, D (played by Aml Ameen) gone bad and follows a traditional gangsta narrative. It seemed reminiscent of The Harder They Come in many ways and we liked that. Although, the story somehow evokes the bigger subjects of spirit and destiny and also insights into the Jamaican migration to London, it is a film that treads on the side of entertainment more than emotional depth. We're not going to go into the characters or plot too much, we believe you should see if for yourself.







The film does explore elements of Jamaican culture in the patois, characters, music and humour, as well as offering an interesting insight into Reggae coming over to the UK. Even where it may have fallen into stereotypes and cliches, it still held strong as a stylish film with an eazy and entertaining story. 




We disagree with some of the reviews about Yardie being "patchy" and failing due to "lacking emotional depth." We don't believe it was ever meant to have emotional depth – it's a gangsta film, most gangsta films don't offer that either. In our humble opinion we say – don't listen to them. We believe if you're a Reggae fan you'll enjoy the film and at the very least find it interesting. You'll love the soundtrack, perfectly put together by Chris Peckings (Peckings Records and Shop) and the characters and style across the film. If not ground breaking, Yardie is the perfect film to chill out to with a glass of Rum Punch on a relaxing night. Simply soak up the culture and be entertained - sometimes it really is enough!  We can't wait to see it again………….




Yardie Release Date 24th August 2018 
Yardie
Idris Elba Directs 
Jamarado popped down to the stunning, retro Picture House Central in London to see a preview of Idris Elba's Yardie, organised by We Are Parables. The cinema was buzzing and we found ourselves quickly immersed in the opening scenes, set deep in the Jamaican countryside in the early 70s. As the story unfolds, it takes the viewer to Trench Town, Kingston, the heartland of reggae, soundsystem culture and gangland warfare, providing some strong characters in the process.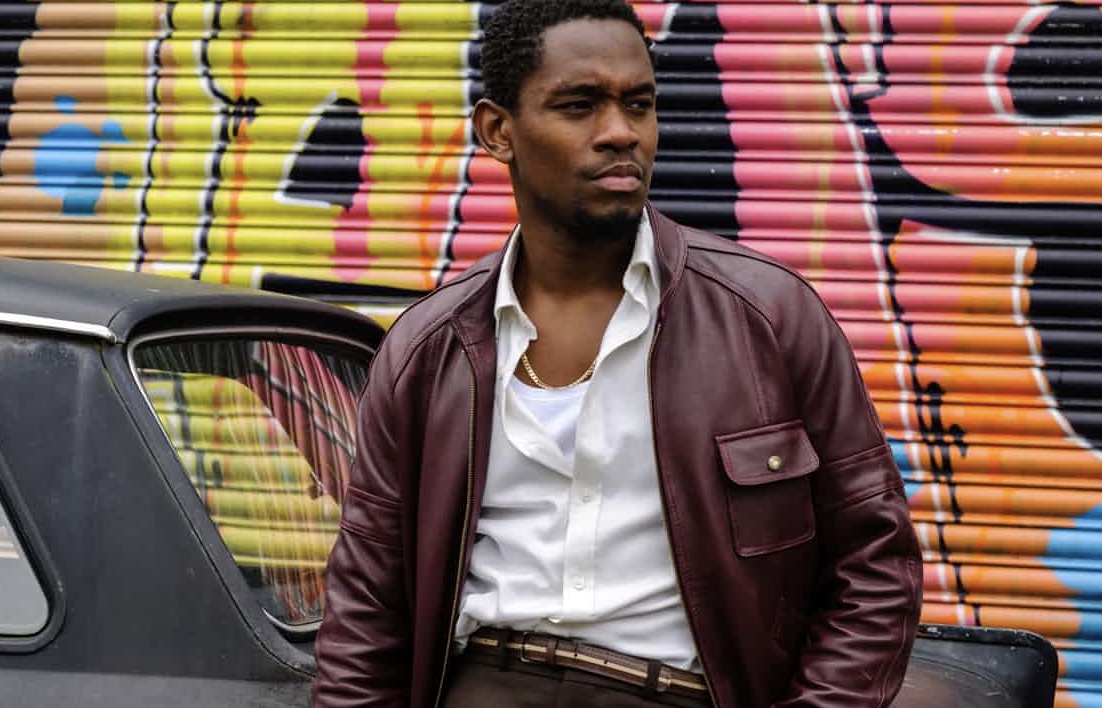 Yardie definitely drew us in instantly - from early on we were impressed with the cinematography, styling and soundtrack too. The film essentially tells the story of the classic good-guy, D (played by Aml Ameen) gone bad and follows a traditional gangsta narrative. It seemed reminiscent of The Harder They Come in many ways and we liked that. Although, the story somehow evokes the bigger subjects of spirit and destiny and also insights into the Jamaican migration to London, it is a film that treads on the side of entertainment more than emotional depth. We're not going to go into the characters or plot too much, we believe you should see if for yourself.
The film does explore elements of Jamaican culture in the patois, characters, music and humour, as well as offering an interesting insight into Reggae coming over to the UK. Even where it may have fallen into stereotypes and cliches, it still held strong as a stylish film with an eazy and entertaining story.
We disagree with some of the reviews about Yardie being "patchy" and failing due to "lacking emotional depth." We don't believe it was ever meant to have emotional depth – it's a gangsta film, most gangsta films don't offer that either. In our humble opinion we say – don't listen to them. We believe if you're a Reggae fan you'll enjoy the film and at the very least find it interesting. You'll love the soundtrack, perfectly put together by Chris Peckings (Peckings Records and Shop) and the characters and style across the film. If not ground breaking, Yardie is the perfect film to chill out to with a glass of Rum Punch on a relaxing night. Simply soak up the culture and be entertained - sometimes it really is enough!  We can't wait to see it again………….
Yardie Release Date 24th August 2018