The Story Behind The Store, Meet Maddie from Baar & Bass
Over the years, Baar and Bass on London's famous King's Road has created a unique, feel good emporium with a heady mix of beach vibes, uptown chic and global glamour. Jamarado went to find out what inspires its owner Maddie Chesterton and uncovers her passion for reggae chic, Caribbean interiors and deluxe Afrikana. B&B is a melting pot of art and fashion, not to mention a fully operational bar in store serving Duppy Share Rum to customers.




What's the inspiration behind Baar & Bass? Why is such a unique London boutique?

We're a destination boutique and a haven where people can relax and enjoy being in the space. We're individual, unique and a story that people want to be a part of. I love that we have become a creative hub and that our customers and friends drop buy for inspiration and inspire us. We steer clear of corporate commerciality and pride ourselves on being somewhere you can find something you can't find anywhere else. We're all about that special thing - that you didn't know you couldn't live without.













What motivates you to make B&B such a special place? Baar & Bass is an independent boutique which prides itself on exclusivity of brands and inclusivity of clientele. We're autonomous and family run, I believe these are the values of which resonate throughout our store and set us apart. Authenticity and transparency are so important to us. We are adaptable, flexible and reactive. Our staff are passionate about what they sell and always go above and beyond to give the best customer service possible. Clients feel like life long friends, buying into a lifestyle not just a brand. We create a familiar, relaxed space not only to shop but also to socialize – both a haven and a destination.

Can you find some items in shop that have a reggae influence? The crochet Jumpers and cushions are handmade in Paris by a designer called Rose Carmine. She describes herself as an artist using many amazing colours that wouldn't look out of place on a Caribbean beach.













We also stock CSAO cushions embroidered by hand on the island of Goree in Senegal. These gorgeous creations emulate the laid back eclectic vibe of Baar & Bass. We love that their inspiration is taken from Africa.







The 'We Are Leone' Marijuana cover ups and trenches are also very chilled. Then, of course, there's our own Baar & Bass Jamrock dress range inspired by 3 Bob Marley tracks One Love, Three Little Birds and The Sun is Shining.













We also love Ska and it's very much an inspiration in the suits by De La Vali. De La Vali, fouder Jana is a big Ska and Reggae fan.










And we also love stocking crochet Bikinis by New York brand Kiini.







If you could see any reggae artist live who would it be? Apart from the number 1 (Bob Marley), I would love to see Toots and the Maytals

What's your favourite reggae track and why? Baar and Bass are massive Bob Marley fans hence naming our SS17 Baar and Bass Jamrock Dress collection after some of his most famous songs. We shot the dresses at Rough Trade Records on Portobello Road. There are still some great record shops selling Reggae around there including Rough Trade, People Sounds and Honest Jons.










Have you ever been to Jamaica/ Caribbean - if so what did you enjoy about it and why? I have been lucky enough to spend most of my childhood holidaying there. My favourite island in the Caribbean is Jamaica. I love how many different and contrasting places there are - from the beauty, serenity and peacefulness of the Blue Mountains to Cocktail nights in Negril – every part of Jamaica is so different but has that same incomparably chilled, friendly vibe.

Favourite Caribbean food or drink? Place to eat out in London or elsewhere? I love the Rum Kitchen, it is owned by two of my best friends and I think the food there is incredible and very authentic.







Why do you love reggae? How does it make you feel? You can't match the feeling of dancing to a reggae beat. It makes everyone feel happy, chilled, sexy and gives a great sense of togetherness. From Carnival Dancehall music to laid back reggae tunes I love all music from the Caribbean – you can't help but feel happy and better listening to reggae.

BAAR & BASS

336 King's Rd, Chelsea, London SW3 5UR

020 7351 9352

www.baarandbass.com
The Story Behind The Store 
Meet Maddie from Baar & Bass
Over the years, Baar and Bass on London's famous King's Road has created a unique, feel good emporium with a heady mix of beach vibes, uptown chic and global glamour. Jamarado went to find out what inspires its owner Maddie Chesterton and uncovers her passion for reggae chic, Caribbean interiors and deluxe Afrikana. B&B is a melting pot of art and fashion, not to mention a fully operational bar in store serving Duppy Share Rum to customers.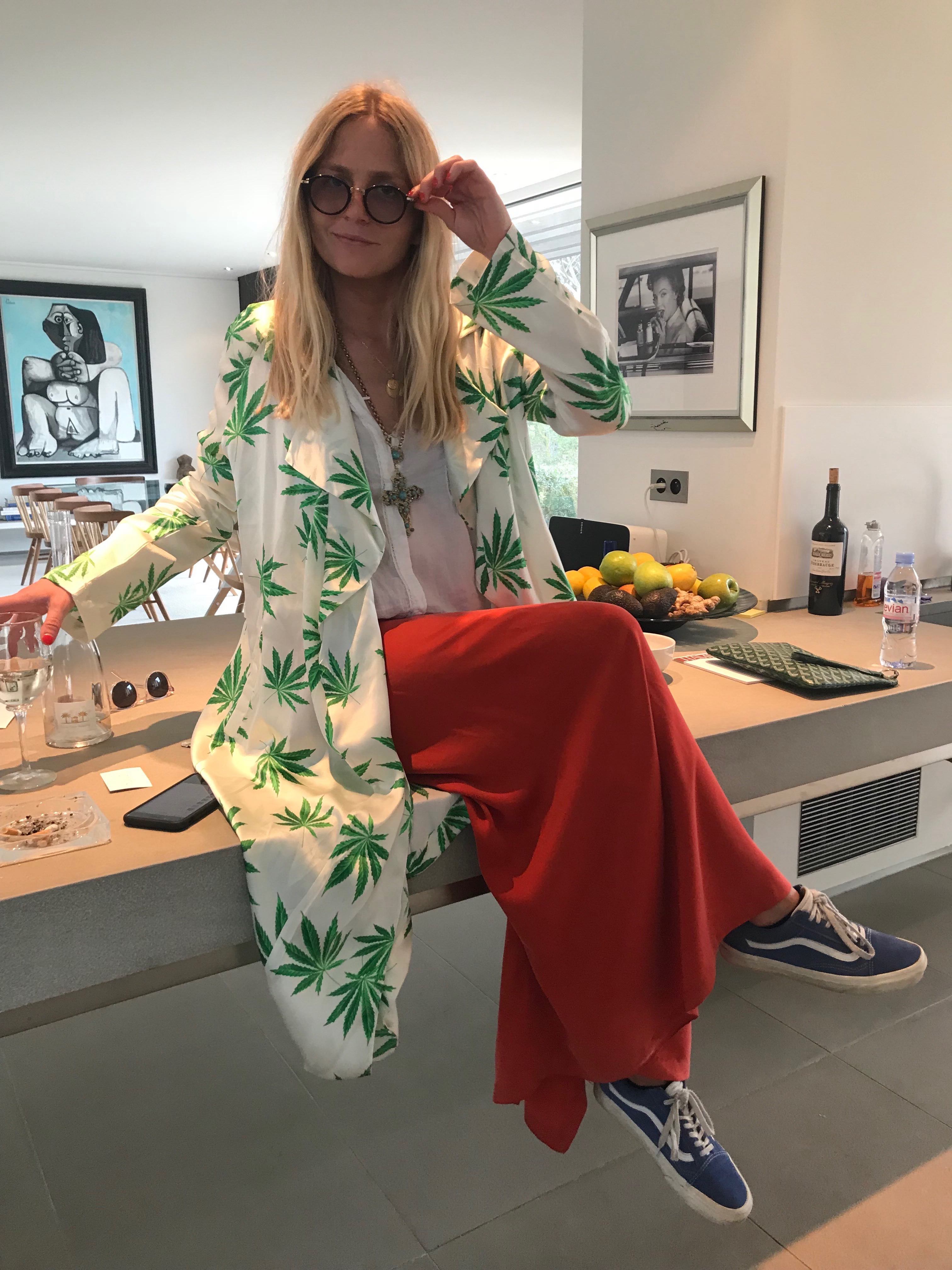 What's the inspiration behind Baar & Bass? Why is such a unique London boutique? 
We're a destination boutique and a haven where people can relax and enjoy being in the space. We're individual, unique and a story that people want to be a part of.  I love that we have become a creative hub and that our customers and friends drop buy for inspiration and inspire us.  We steer clear of corporate commerciality and pride ourselves on being somewhere you can find something you can't find anywhere else. We're all about that special thing - that you didn't know you couldn't live without.

What motivates you to make B&B such a special place?  Baar & Bass is an independent boutique which prides itself on exclusivity of brands and inclusivity of clientele.  We're autonomous and family run, I believe these are the values of which resonate throughout our store and set us apart. Authenticity and transparency are so important to us. We are adaptable, flexible and reactive. Our staff are passionate about what they sell and always go above and beyond to give the best customer service possible. Clients feel like life long friends, buying into a lifestyle not just a brand. We create a familiar, relaxed space not only to shop but also to socialize – both a haven and a destination.
Can you find some items in shop that have a reggae influence?  The crochet Jumpers and cushions are handmade in Paris by a designer called Rose Carmine. She describes herself as an artist using many amazing colours that wouldn't look out of place on a Caribbean beach.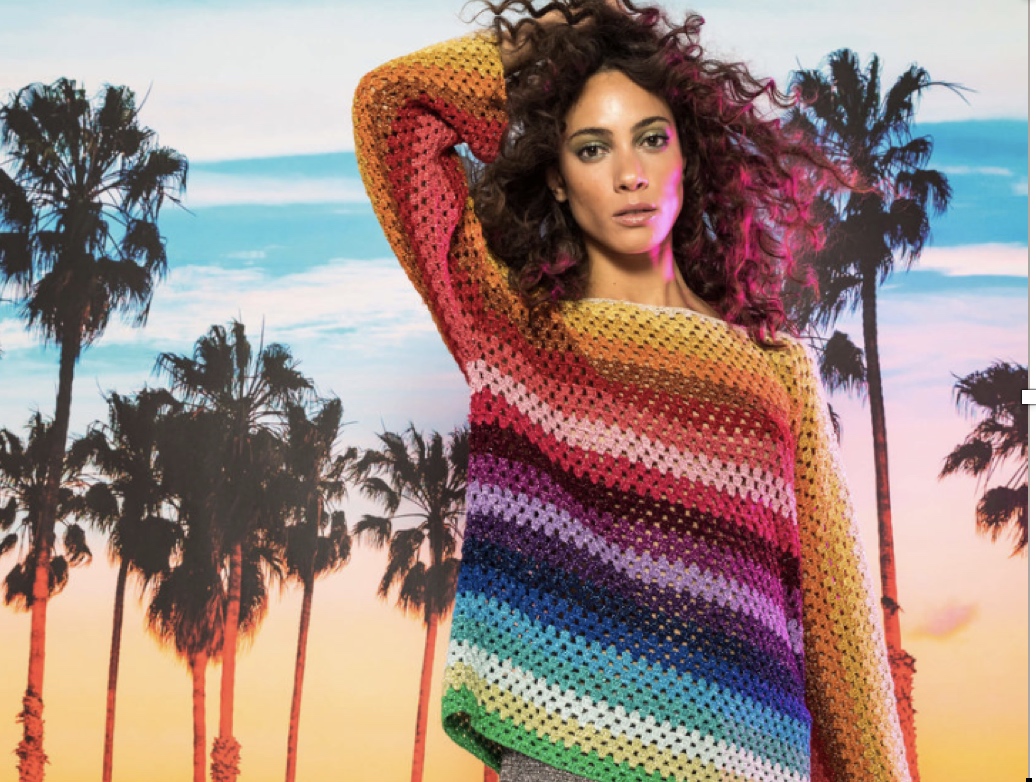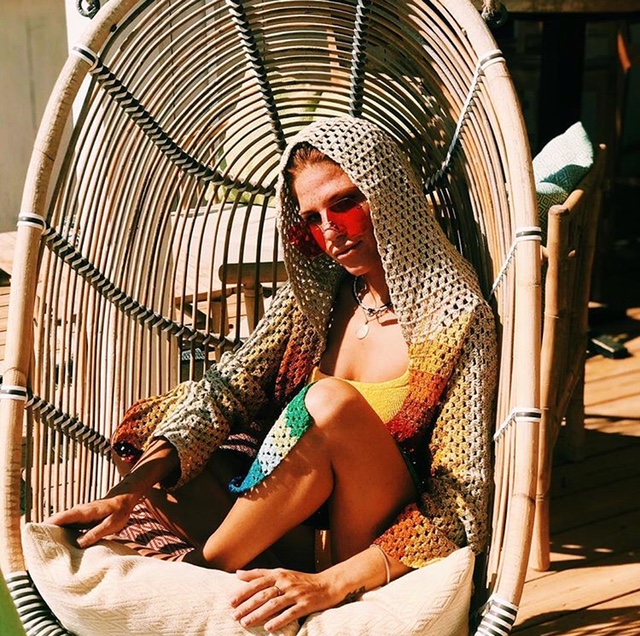 We also stock CSAO cushions embroidered by hand on the island of Goree in Senegal. These gorgeous creations emulate the laid back eclectic vibe of Baar & Bass. We love that their inspiration is taken from Africa.
The 'We Are Leone' Marijuana cover ups and trenches are also very chilled.  Then, of course, there's our own Baar & Bass Jamrock dress range inspired by 3 Bob Marley tracks One Love, Three Little Birds and The Sun is Shining.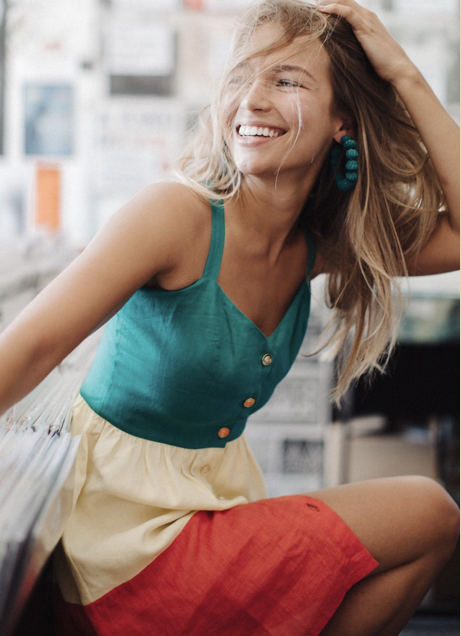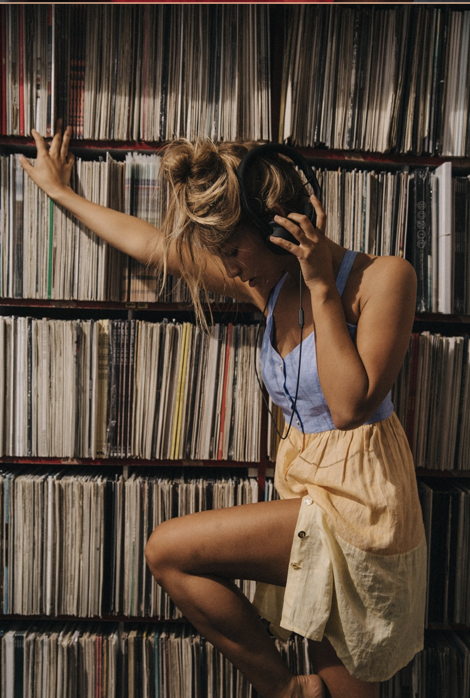 We also love Ska and it's very much an inspiration in the suits by De La Vali. De La Vali, fouder Jana is a big Ska and Reggae fan.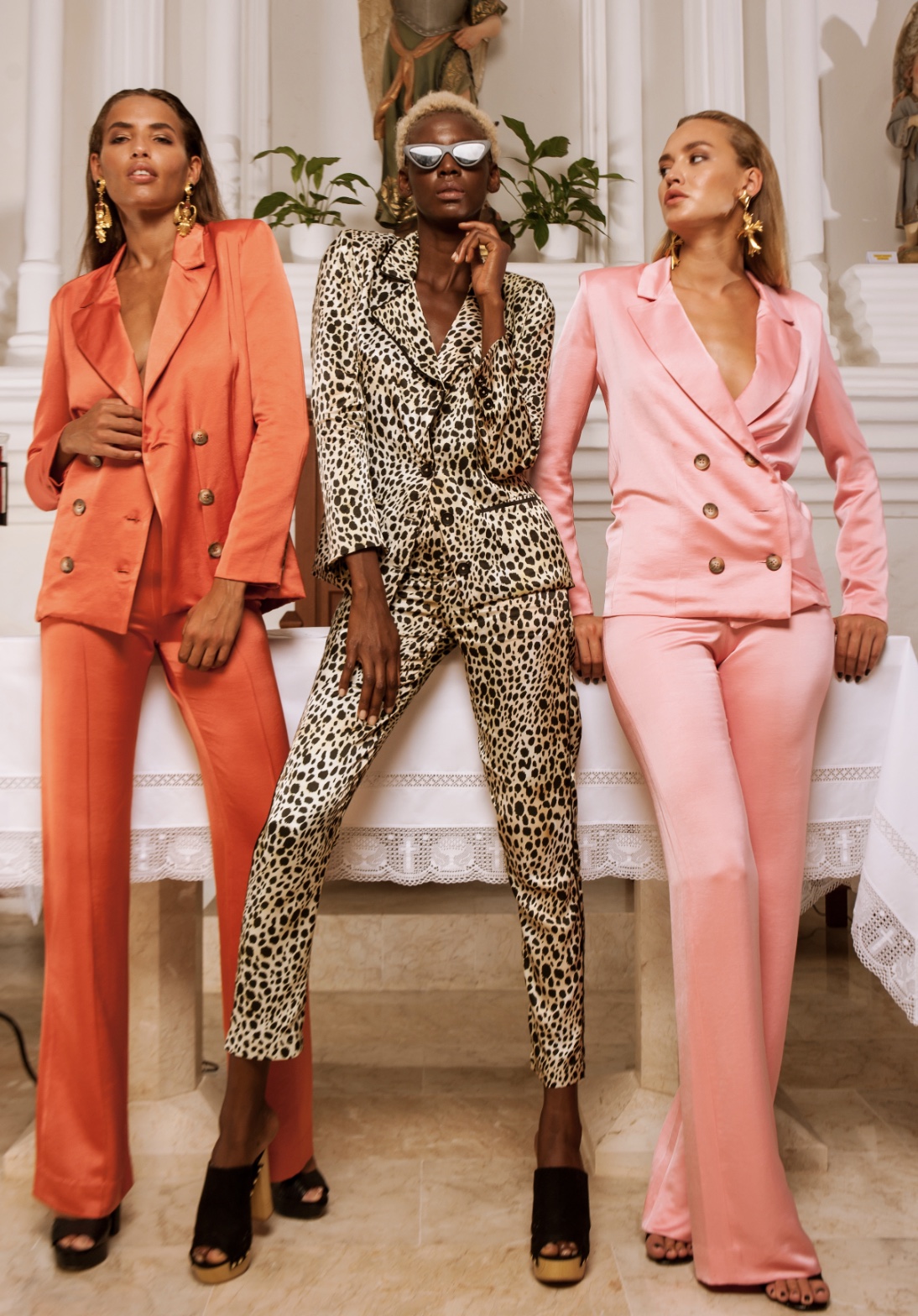 And we also love stocking crochet Bikinis by New York brand Kiini.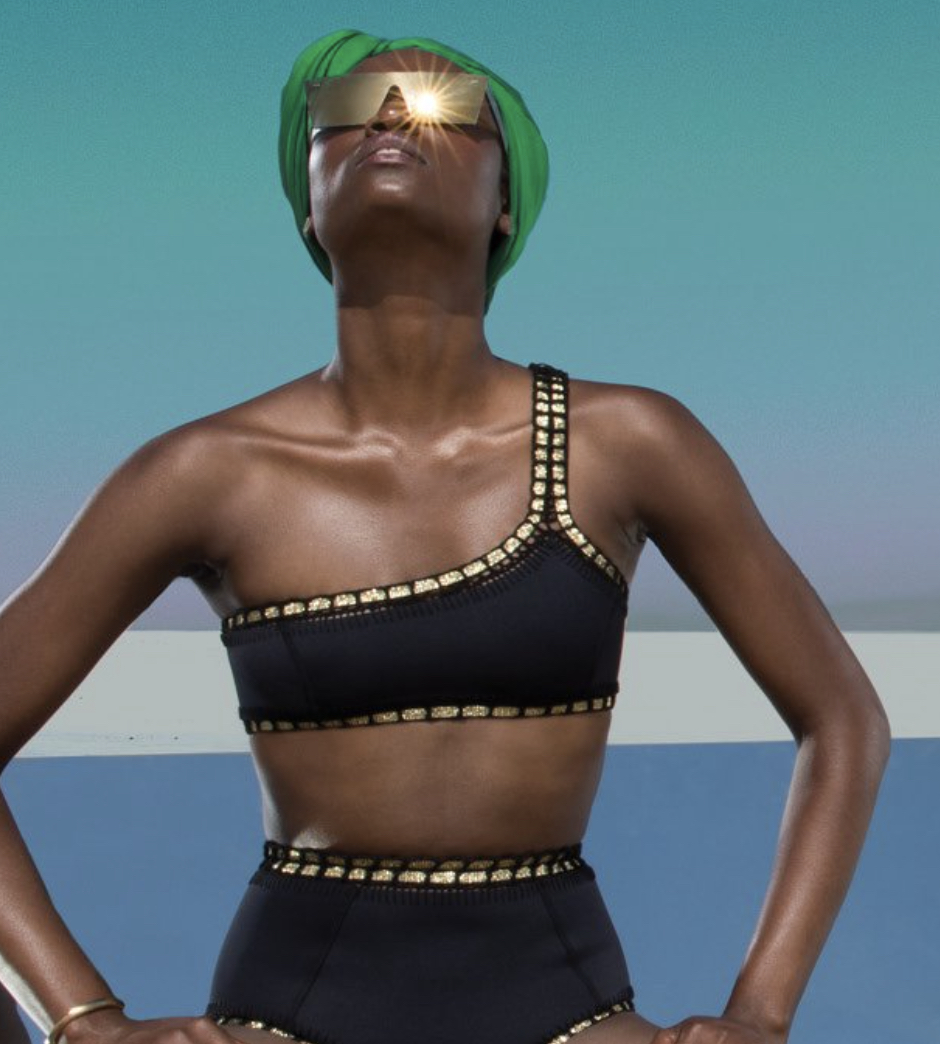 If you could see any reggae artist live who would it be? Apart from the number 1 (Bob Marley), I would love to see Toots and the Maytals
What's your favourite reggae track and why? Baar and Bass are massive Bob Marley fans hence naming our SS17 Baar and Bass Jamrock Dress collection after some of his most famous songs. We shot the dresses at Rough Trade Records on Portobello Road. There are still some great record shops selling Reggae around there including Rough Trade, People Sounds and Honest Jons.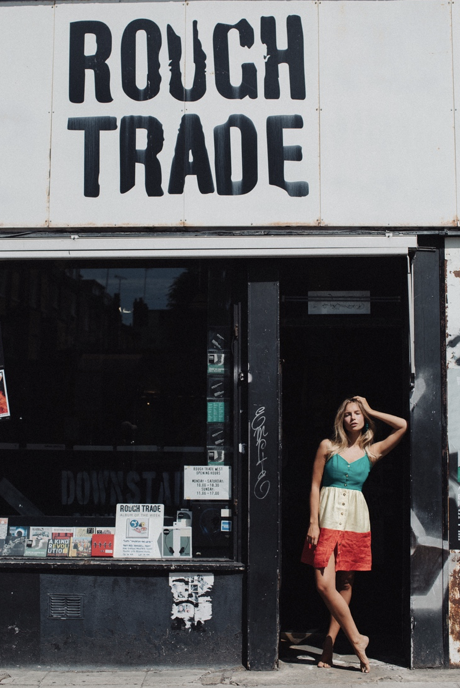 Have you ever been to Jamaica/ Caribbean  - if so what did you enjoy about it and why? I have been lucky enough to spend most of my childhood holidaying there. My favourite island in the Caribbean is Jamaica. I love how many different and contrasting places there are -  from the beauty, serenity and peacefulness of the Blue Mountains to Cocktail nights in Negril – every part of Jamaica is so different but has that same incomparably chilled, friendly vibe.
Favourite Caribbean food or drink? Place to eat out in London or elsewhere? I love the Rum Kitchen, it is owned by two of my best friends and I think the food there is incredible and very authentic.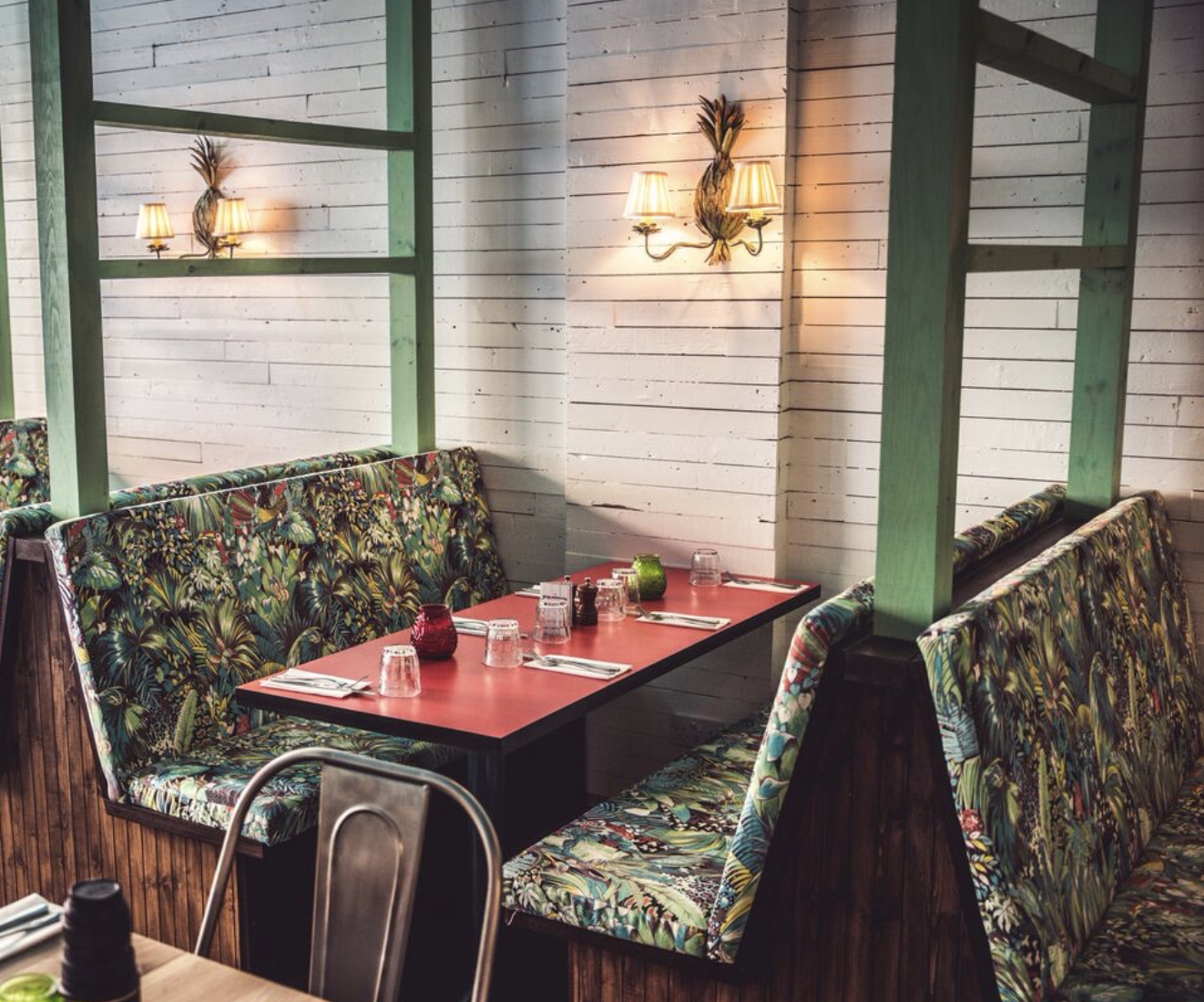 Why do you love reggae? How does it make you feel? You can't match the feeling of dancing to a reggae beat. It makes everyone feel happy, chilled, sexy and gives a great sense of togetherness. From Carnival Dancehall music to laid back reggae tunes I love all music from the Caribbean – you can't help but feel happy and better listening to reggae.
BAAR & BASS
336 King's Rd, Chelsea, London SW3 5UR
020 7351 9352
www.baarandbass.com