Yerba Buena An Ital, vital stay away
If you're looking for a real roots reggae experience you'll not have a more ital encounter than a stay on Yerba Buena farm, located in the hills of St Mary, sweet Jamaica.







The idyllic, one love vibration this farm offers its guests is not your everyday holiday experience – it's the opportunity to lap up the stunning scenery, tranquil beach and great food, whilst living on a working farm where there is so much to learn and see.










From sunrise to sunset, you'll find yourself in the heart of mother nature where everything is produced with a touch of the natural mystic. Whilst the bees are busy creating their honey, you can get busy discovering the many herbs, vegetation and hidden surroundings of the farm.




You can feast your eyes on plantain, apples, sweet potato, yam and all the crops as they grow, be part of the process of making soap and distilling herbs to release their natural oils.







The farm was started by husband and wife team Agape and Kwao Adams as their own private home but then grew into an environment of agriculture and restoration for others. Their whole philosophy is based on living and promoting economically and environmentally sustainable agriculture – and on producing a diverse range of crops from medicinal herbs to fruits and honey.




If you just want to relax and be lulled to sleep by a cool breeze and a gentle rhythm, you only have to take yourself down by the seashore located at the foot of the hill. The stunning and secluded beach offers safe swimming and is perfect for children.










The easy going no problem vibe of Jamaica is captured in the simplicity of the cabins with their spacious rooms and no fuss interiors.




The view from any room is sure to give you a sight that will stay imprinted on your heart and mind for when you return back to your everyday reality and yearn for a quick getaway.




Staying in the farm also offers many more wonderful experiences that only the island of Jamaica can truly offer at every twist and turn. Simply book yourself on one of the many excursions to Dunns River Falls, Ocho Rios, a Blue mountain-coffee tour and be sure to explore Kingston and Trenchtown, birthplace of Reggae (check out our Culture section).




Whatever takes your fancy you will leave Yerba Buena Farm feeling positively irie!










If you can't get there just yet, why not send off for some of their feel good, healing soaps made from their own honey and crops such as Lavender, Peppermint, Cinnamon, Fever Grass and Coconut Milk. There's something soulfully satisfying buying quality produce direct from the owners when like Agape and Kwao they have created such a magical and environmentally sustainable farm and community.




Yerba Buena Farm, Robin's Bay, Strawberry Fields, St Mary, Jamaica

Contact: https://yerbabuenafarmjamaica.com
Yerba Buena
An Ital, vital stay away 
If you're looking for a real roots reggae experience you'll not have a more ital encounter than a stay on Yerba Buena farm, located in the hills of St Mary, sweet Jamaica.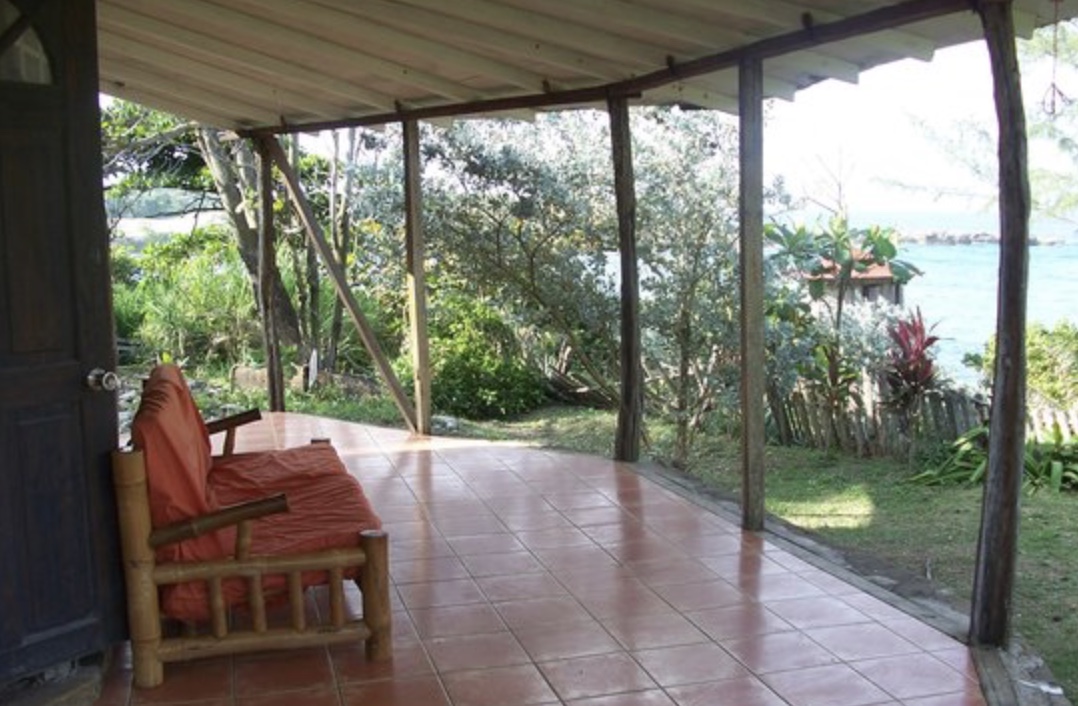 The idyllic, one love vibration this farm offers its guests is not your everyday holiday experience – it's the opportunity to lap up the stunning scenery, tranquil beach and great food, whilst living on a working farm where there is so much to learn and see.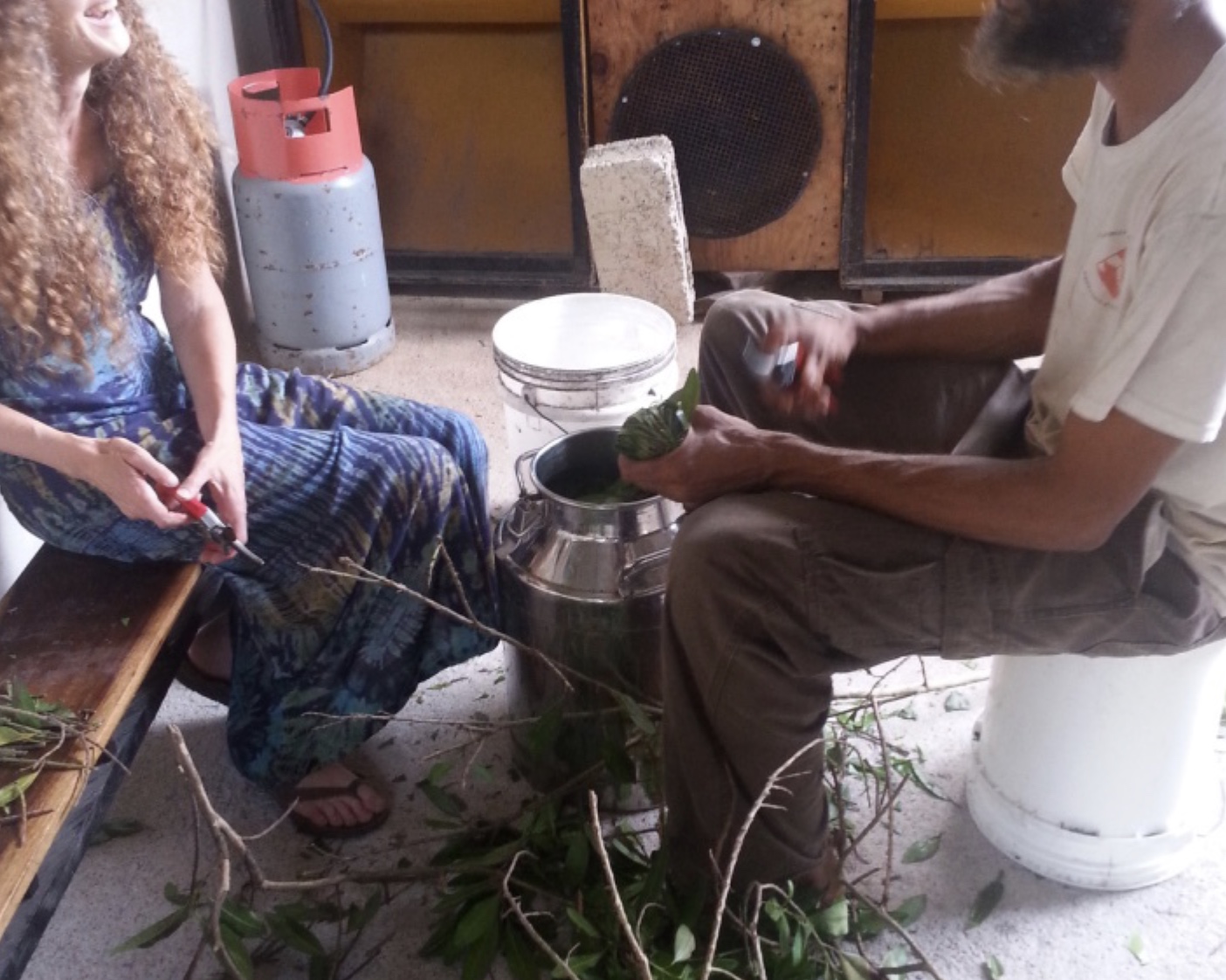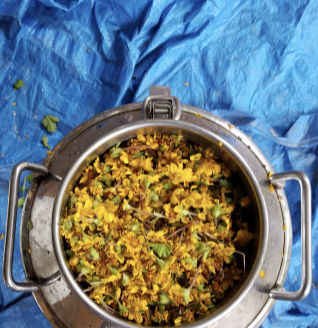 From sunrise to sunset, you'll find yourself in the heart of mother nature where everything is produced with a touch of the natural mystic.  Whilst the bees are busy creating their honey, you can get busy discovering the many herbs, vegetation and hidden surroundings of the farm.
You can feast your eyes on plantain, apples, sweet potato, yam and all the crops as they grow, be part of the process of making soap and distilling herbs to release their natural oils.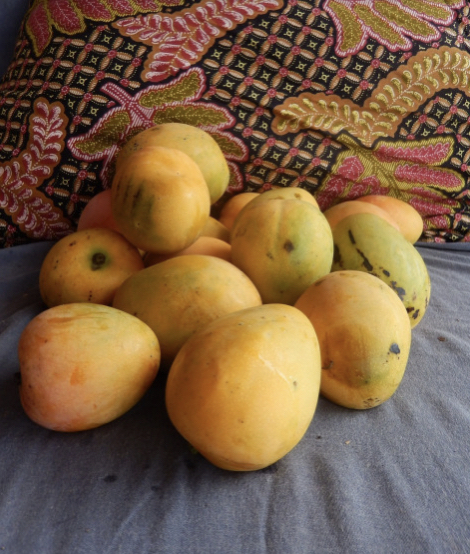 The farm was started by husband and wife team Agape and Kwao Adams as their own private home but then grew into an environment of agriculture and restoration for others. Their whole philosophy is based on living and promoting economically and environmentally sustainable agriculture – and on producing a diverse range of crops from medicinal herbs to fruits and honey.
If you just want to relax and be lulled to sleep by a cool breeze and a gentle rhythm, you only have to take yourself down by the seashore located at the foot of the hill. The stunning and secluded beach offers safe swimming and is perfect for children.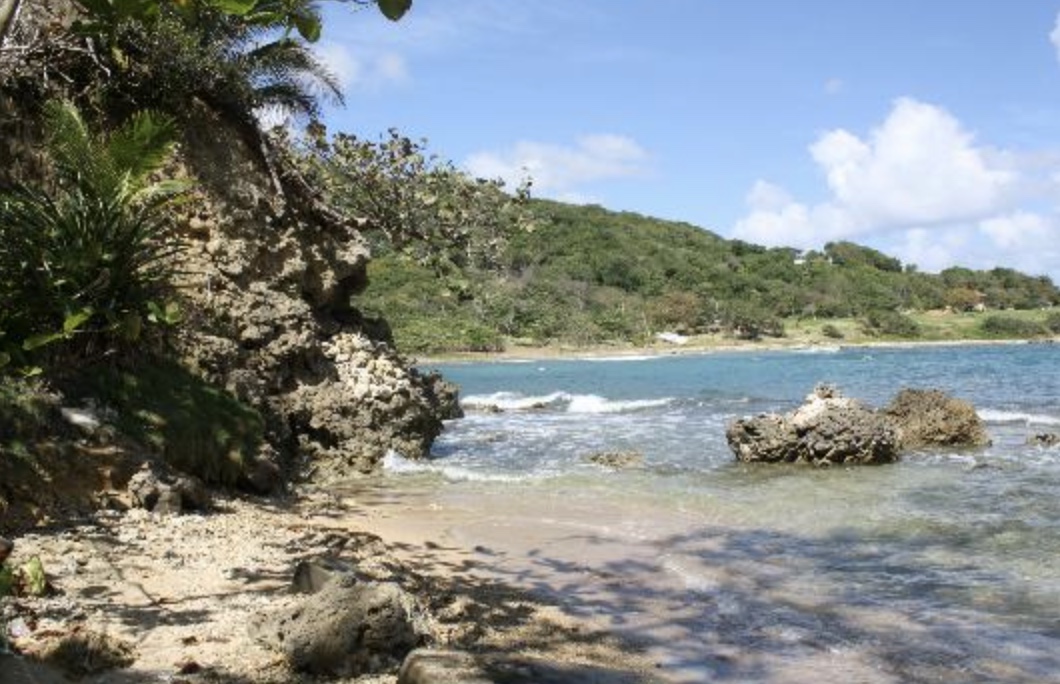 The easy going no problem vibe of Jamaica is captured in the simplicity of the cabins with their spacious rooms and no fuss interiors.
The view from any room is sure to give you a sight that will stay imprinted on your heart and mind for when you return back to your everyday reality and yearn for a quick getaway.
Staying in the farm also offers many more wonderful experiences that only the island of Jamaica can truly offer at every twist and turn. Simply book yourself on one of the many excursions to Dunns River Falls, Ocho Rios, a Blue mountain-coffee tour and be sure to explore Kingston and Trenchtown, birthplace of Reggae (check out our Culture section).
Whatever takes your fancy you will leave Yerba Buena Farm feeling positively irie!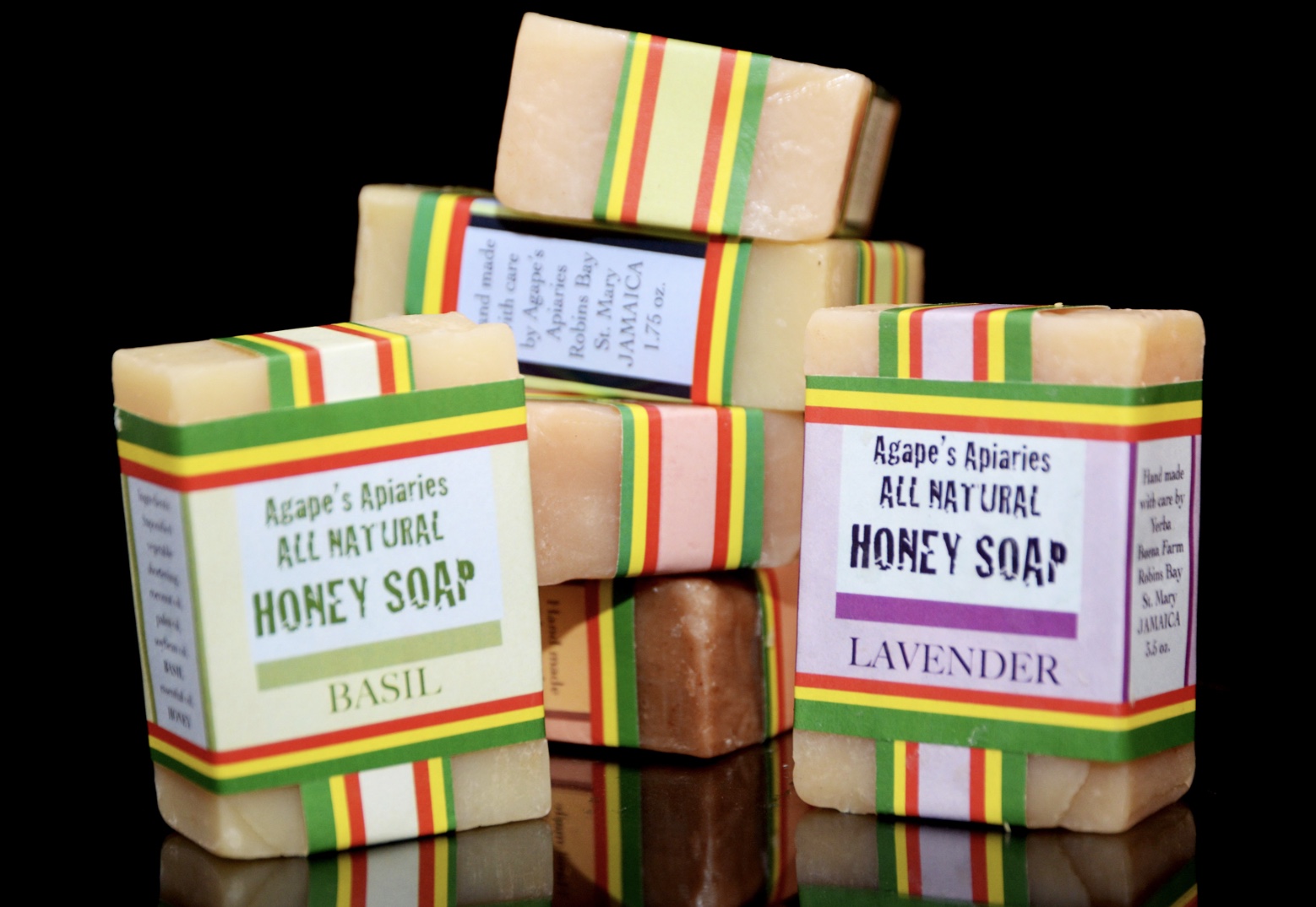 If you can't get there just yet, why not send off for some of their feel good, healing soaps made from their own honey and crops such as Lavender, Peppermint, Cinnamon, Fever Grass and Coconut Milk. There's something soulfully satisfying buying quality produce direct from the owners when like Agape and Kwao they have created such a magical and environmentally sustainable farm and community.
Yerba Buena Farm, Robin's Bay, Strawberry Fields, St Mary, Jamaica
Contact:
https://yerbabuenafarmjamaica.com