Artists Big Up AW 2018
Stylo G. Chronixx. Sefflon Don. Kranium. Koffee
We love all the artists featured on Jamarado, every artist on our App matters to us and we truly appreciate their unique contributions to the mighty Reggae music.

Each quarter we chose to profile a handful (and yes, that means 5) to tell you why we love their music and what they're doing, done or about to do. Our first selection of artists are all current artists making big waves in 2018. Their music is featured across Jamarado in Now Beatz, Party Karnival, Big Chunes, Rebel Rockers and more. We've made their profiles snappy and listed our top tracks from the artists.




Stylo G

Dancehall dynamo with deep rootz







At Jamarado, we love Stylo's passion and determination to stay true to the music's rootikal origins whilst offering something new and dynamic to his own roots. His enthusiasm for embracing Reggae as a movement and for capturing its truest vibrations shines bright. He's just released Touchdown (Dweet) featuring The Fanatix and 2018 saw him release a super-hot EP, 10 Years Later with tracks featuring Junior Reid and Beenie Man. All tracks are on Jamarado in So Hot Right Now, Party Karnival and Now Beatz.

Stylo G was born in Spanish Town Jamaica and grew up in Peckham, South London. He has a unique musical style that instantly reflects his Jamaican roots and wider influences. For us, it's very much as if he's blending the heart and beat of Jamaica with the diversity and flava of London! He has a real ability to fuse Reggae and Dancehall with influences of hip hop, grime, afro-beats and more, clearly present. We also love that he's got very slick fashion sense and has even been nominated for a MOBO award in the Reggae category 2014.

Other big hits for Stylo include My Yout, Call Mi A Leader and Soundbwoy all featured on Jamarado.




Chronixx

New wave roots warrior




Now, is very much Chronixx's time – he's being championed as the leading light on the re-emergence of Roots'n'Culture in popular Reggae and music as a whole. We believe he deserves this recognition for his fantastic contribution to the revival of conscious Reggae. Here Comes Trouble was a big hit for him in 2014, and this year his Chronology Album received much praise and support from the Reggae community. He narrowly missed out on a Grammy to the equally brilliant Damian "Jnr Gong" Marley.

Chronixx is a grass roots Reggae artist, born in 1992, growing up in Spanish Town, Jamaica. His father is Chronicle the Dancehall artist and we love the appearances that Chrnoicle makes at Chronixx shows. Chronixx is a child of Reggae and has worked with the music since an early age. Burro Banton, Gregory Isaacs and Protoje have been big influences.




We support the way Chronixx is a true ambassador for Reggae and supports emerging artists, the wider community and his Rastafari principles. Chronixx is definitely a Rebel Rocker, yet he brings fusion and cross-over to Reggae and a fantastic feel good vibe. Got to say Smile Jamaica and Spanish Town Rockin while not his most lyrically conscious tracks, make us feel light and happy everytime we hear them.




We have all the well-known Chronixx tunes on Jamarado as well as some of his collaborations, early work and less discovered work. He's featured across most of the Jamarado zones as his work and themes of his tracks are diverse. Special Selectahs/ New Wave Roots showcases his roots work alongside other contemporary roots artists including Jesse Royal, Kabaka Pyramid, Iba Mahr, Lutan Fyah and many more. Chronixx has toured extensively since 2013 in Europe, UK, USA, Africa and across the world. He recently attracted over 10,000 fans to Alexandra Palace in London. It was a warm and memorable night, confirming his status as a true reggae revolutionary with a big heart and a musical genius.




Sefflon Don

Crossing it over - Queen of Dancehall pop










When we first discovered Stefflon Don, we got excited. It was the total fun and fabulous-ness that Steff has brought to Dancehall, Reggae and Hip Hop that got us moving. Over the past two years, it's like Steff's bringing the old-time big party vibes back whilst adding fresh shockwaves of energy and glamour akin to Rihanna, Foxy Brown, Nicki Minaj and Lil Kim. She's got attitude, thinks big and is making her mark in music history.




Steff grew up in the London and Holland, and has dual Jamaican/ UK heritage. Now a big name in mainstream pop she has revitalised Dancehall to new audiences - we love that. She's also stuck close to her Jamaican roots whilst embracing American and British influences. We chose Hurtin' Me featuring Sizzla, Sean Paul and Popcaan to represent Jamarado on our App store profile as it brings together Stefflon's unique flava with the mighty Sizzla and hugely popular Popcaan. The original Hurtin' Me featured French Montana and Steff first hit the music scene when she was featured on Wretch 32's Six Words. She's also collaborated with Halsey, Demi Lovato and other artists.

It's really is great to see a female Dancehall artist hit the mainstream again as Steff has done. Actually, isn't Steff going to take that all-time crown of Dancehall Queen? Definitely on the cards, it's a case of watch and wait.

We have to say Sixteen Shots appeals wholly to the vulnerability of mums and single mums in our societies, yes, it sounds a little drastic but it's tongue'n'cheek and what kid hasn't grown up wanting to protect their mother? And the video rocks. Steff's Mixtape Secure was released in 2018 and Real Ting 2016. She won the UK MOBO for Best Female Artist in 2016. Her tracks are featured on Jamarado mainly in Party Karnival and So Hot Right Now.




Kranium

Smooth prince, RnB meets Dancehall










Koffee

Little miss roots rising



Artists
Big Up AW 2018
Stylo G. Chronixx. Sefflon Don. Kranium. Koffee
We love all the artists featured on Jamarado, every artist on our App matters to us and we truly appreciate their unique contributions to the mighty Reggae music.
Each quarter we chose to profile a handful (and yes, that means 5) to tell you why we love their music and what they're doing, done or about to do.  Our first selection of artists are all current artists making big waves in 2018.  Their music is featured across Jamarado in Now Beatz, Party Karnival, Big Chunes, Rebel Rockers and more. We've made their profiles snappy and listed our top tracks from the artists.
Stylo G  
Dancehall dynamo with deep rootz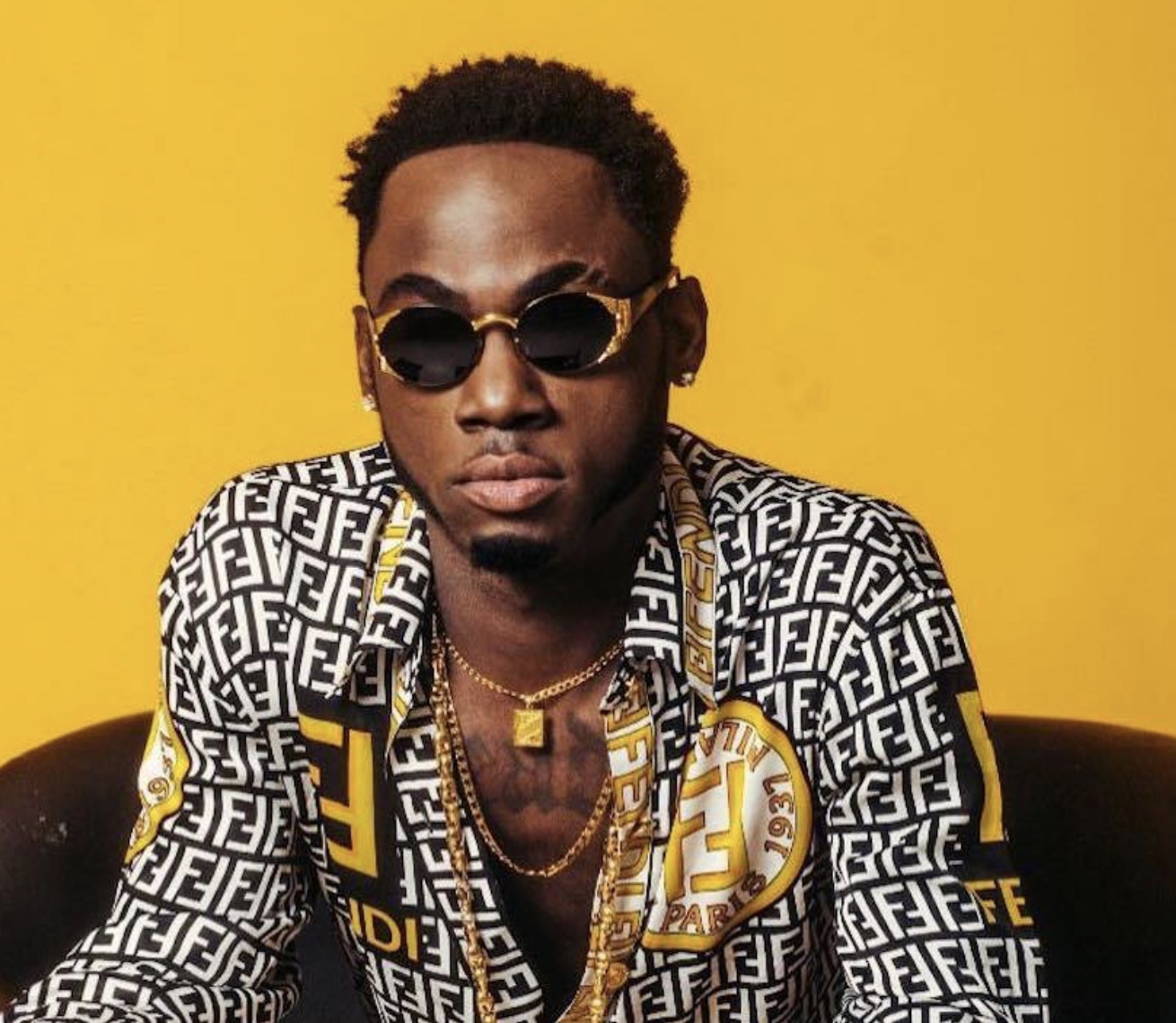 At Jamarado, we love Stylo's passion and determination to stay true to the music's rootikal origins whilst offering something new and dynamic to his own roots. His enthusiasm for embracing Reggae as a movement and for capturing its truest vibrations shines bright. He's just released Touchdown (Dweet) featuring The Fanatix and 2018 saw him release a super-hot EP, 10 Years Later with tracks featuring Junior Reid and Beenie Man. All tracks are on Jamarado in So Hot Right Now, Party Karnival and Now Beatz.
Stylo G was born in Spanish Town Jamaica and grew up in Peckham, South London. He has a unique musical style that instantly reflects his Jamaican roots and wider influences. For us, it's very much as if he's blending the heart and beat of Jamaica with the diversity and flava of London! He has a real ability to fuse Reggae and Dancehall with influences of hip hop, grime, afro-beats and more, clearly present. We also love that he's got very slick fashion sense and has even been nominated for a MOBO award in the Reggae category 2014. 
Other big hits for Stylo include My Yout, Call Mi A Leader and Soundbwoy all featured on Jamarado.
Chronixx 
New wave roots warrior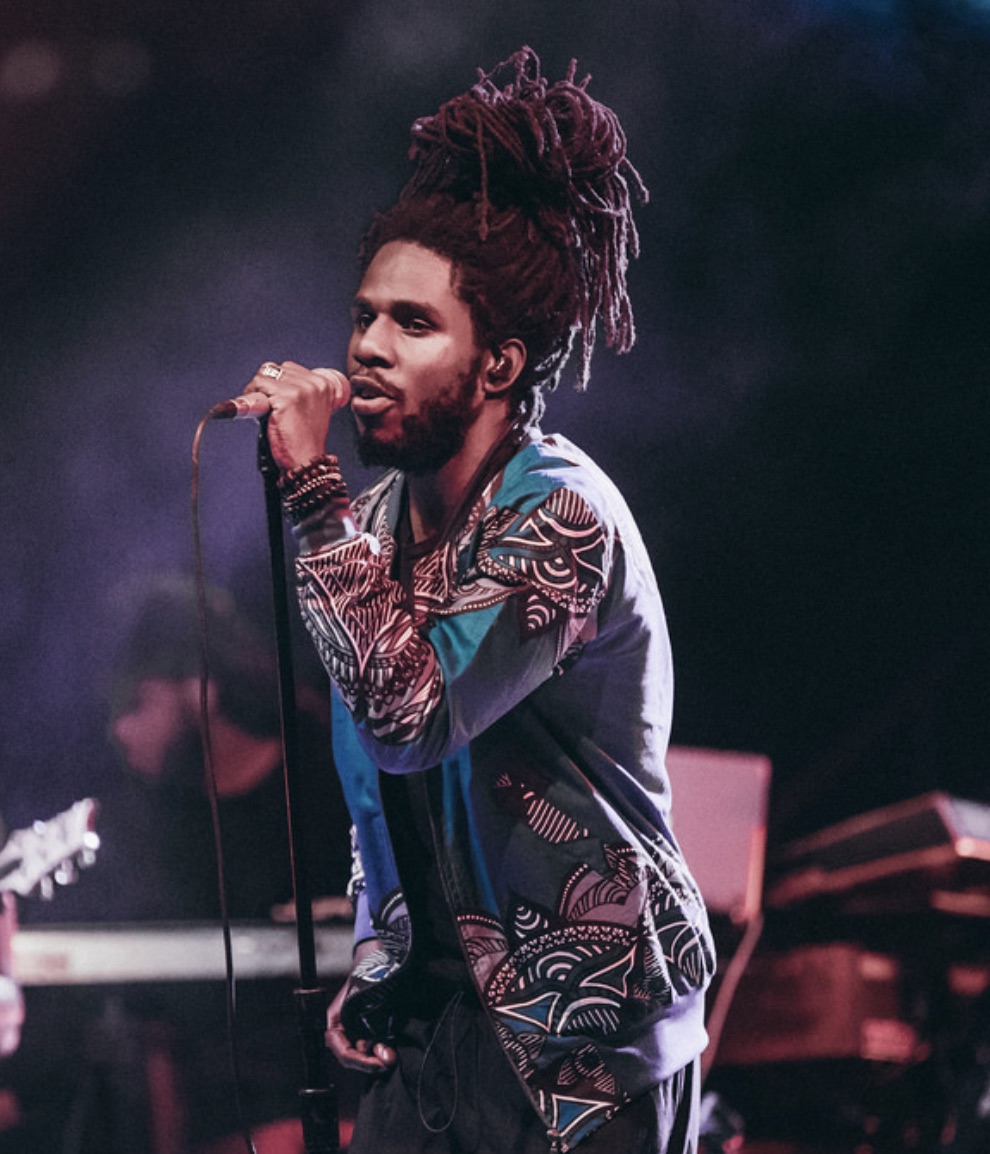 Now, is very much Chronixx's time – he's being championed as the leading light on the re-emergence of Roots'n'Culture in popular Reggae and music as a whole. We believe he deserves this recognition for his fantastic contribution to the revival of conscious Reggae. Here Comes Trouble was a big hit for him in 2014, and this year his Chronology Album received much praise and support from the Reggae community. He narrowly missed out on a Grammy to the equally brilliant Damian "Jnr Gong" Marley.
Chronixx is a grass roots Reggae artist, born in 1992, growing up in Spanish Town, Jamaica. His father is Chronicle the Dancehall artist and we love the appearances that Chrnoicle makes at Chronixx shows. Chronixx is a child of Reggae and has worked with the music since an early age. Burro Banton, Gregory Isaacs and Protoje have been big influences.
We support the way Chronixx is a true ambassador for Reggae and supports emerging artists, the wider community and his Rastafari principles. Chronixx is definitely a Rebel Rocker, yet he brings fusion and cross-over to Reggae and a fantastic feel good vibe. Got to say Smile Jamaica and Spanish Town Rockin while not his most lyrically conscious tracks, make us feel light and happy everytime we hear them.
We have all the well-known Chronixx tunes on Jamarado as well as some of his collaborations, early work and less discovered work. He's featured across most of the Jamarado zones as his work and themes of his tracks are diverse. Special Selectahs/ New Wave Roots showcases his roots work alongside other contemporary roots artists including Jesse Royal, Kabaka Pyramid, Iba Mahr, Lutan Fyah and many more.  Chronixx has toured extensively since 2013 in Europe, UK, USA, Africa and across the world. He recently attracted over 10,000 fans to Alexandra Palace in London. It was a warm and memorable night, confirming his status as a true reggae revolutionary with a big heart and a musical genius.
Sefflon Don Crossing it over - Queen of Dancehall pop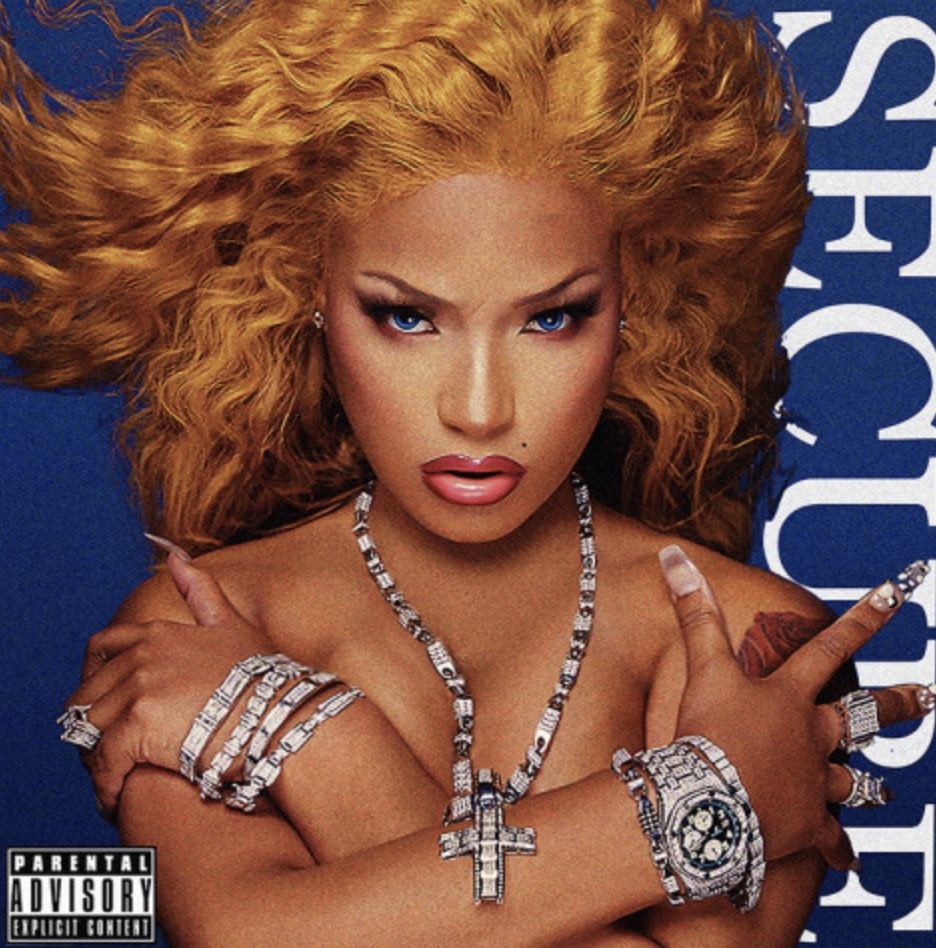 When we first discovered Stefflon Don, we got excited. It was the total fun and fabulous-ness that Steff has brought to Dancehall, Reggae and Hip Hop that got us moving. Over the past two years, it's like Steff's bringing the old-time big party vibes back whilst adding fresh shockwaves of energy and glamour akin to Rihanna, Foxy Brown, Nicki Minaj and Lil Kim. She's got attitude, thinks big and is making her mark in music history.
Steff grew up in the London and Holland, and has dual Jamaican/ UK heritage. Now a big name in mainstream pop she has revitalised Dancehall to new audiences - we love that. She's also stuck close to her Jamaican roots whilst embracing American and British influences.  We chose Hurtin' Me featuring Sizzla, Sean Paul and Popcaan to represent Jamarado on our App store profile as it brings together Stefflon's unique flava with the mighty Sizzla and hugely popular Popcaan. The original Hurtin' Me featured French Montana and Steff first hit the music scene when she was featured on Wretch 32's Six Words. She's also collaborated with Halsey, Demi Lovato and other artists.
It's really is great to see a female Dancehall artist hit the mainstream again as Steff has done. Actually, isn't Steff going to take that all-time crown of Dancehall Queen? Definitely on the cards, it's a case of watch and wait.
We have to say Sixteen Shots appeals wholly to the vulnerability of mums and single mums in our societies, yes, it sounds a little drastic but it's tongue'n'cheek and  what kid hasn't grown up wanting to protect their mother? And the video rocks. Steff's Mixtape Secure was released in 2018 and Real Ting 2016.  She won the UK MOBO for Best Female Artist in 2016. Her tracks are featured on Jamarado mainly in Party Karnival and So Hot Right Now.
Kranium Smooth prince, RnB meets Dancehall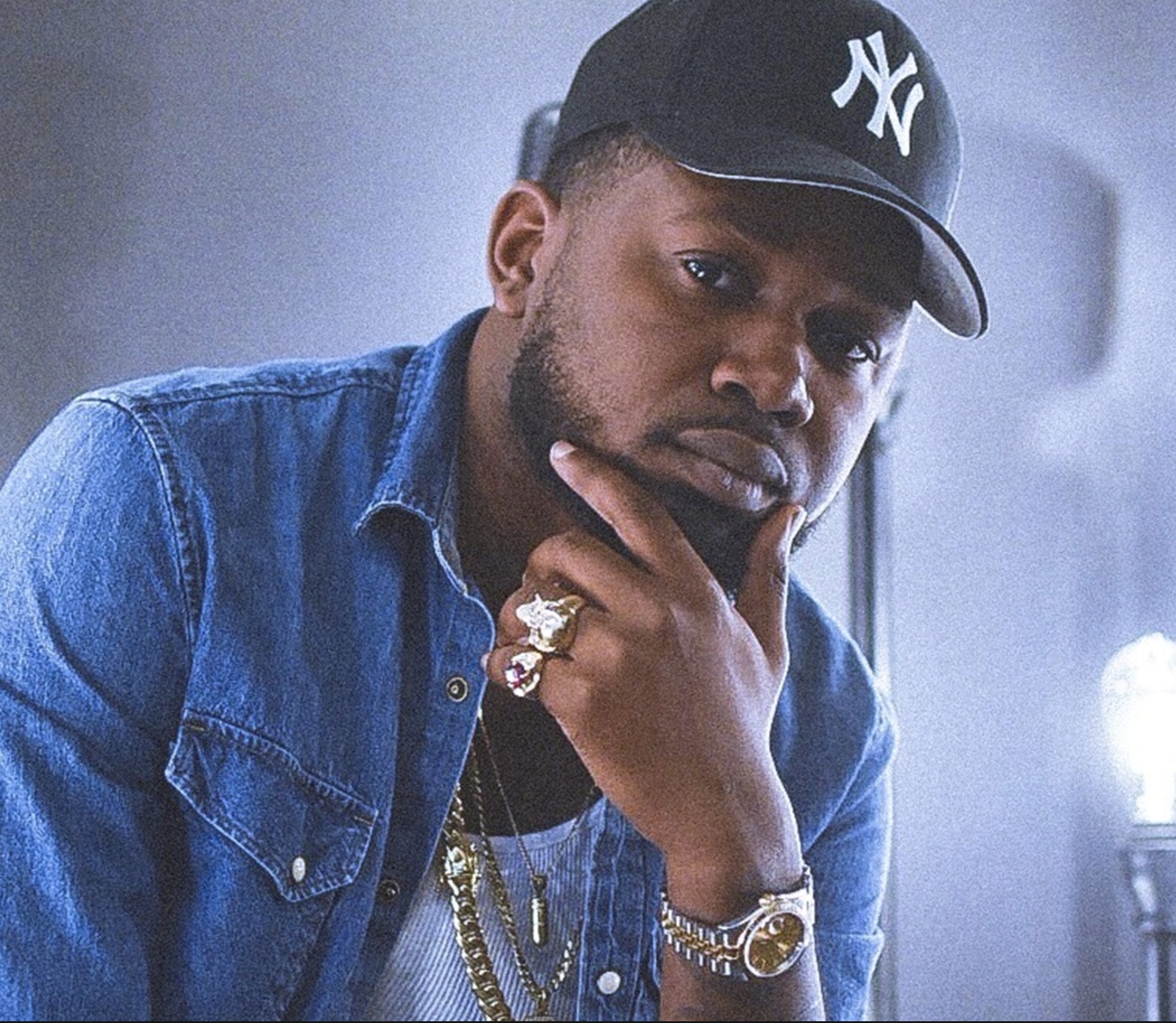 Koffee Little miss roots rising