Buju Banton
The Return
Buju Banton is set to make reggae history with his comeback concert after a long prison sentence in the US on 16th March 2019. It's going to be a massive event and the line-up includes Chronixx, Etana, Agent Sasco, Cocoa Tea, Romain Virgo, Ghost , Delly Rank L.U.S.T and Buju's son Jahazeil Myrie.

One of the biggest selling and most controversial Reggae and Dancehall artists of all time, the world is definitely waiting to see what Buju does next. His publicists have confirmed that he will not be playing the anti-gay Boom Bye Bye (first recorded in 1993 when he was 19) and he's asked DJs not to play this track.

This is definitely a positive step in the right direction Buju now seems fully determined to put the past behind him and to use his exceptional talent to enrich and empower people's lives through Reggae music.

Discover his tracks across Jamarado App in Dancehall Direct, Feelin Irie, Big Chunes, Party Karnival and more. Some of our favourite tracks include Untold Stories, Driver A, Not An Easy Road, Hills and Valleys alongside his collaborations with other Reggae artists including Beres Hammond, Marcia Griffiths and many, many more.

Jamarado sent our roving Jamaican reporter Howard Campbell to explore reactions to his return and to chat to his publicist.

On December 7 as news circulated that Buju Banton was on his way back to Jamaica after serving eight years in an American prison, anticipation throughout the country reached fever pitch.At the Norman Manley International Airport in Kingston, the capital, hordes of fans waited for their hero who had languished in prison for eight years on drug-related charges.

Though he was whisked away in a SUV by his former manager Donovan Germain, the 45-year-old Grammy-winning artiste was embraced by airport staff as he passed through Customs."Mi glad fi si di boss! Him look good!" one man declared, as the vehicle sped off.

The euphoria in Jamaica has calmed considerably since, but three weeks before Buju's Long Walk to Freedom Concert on March 16 at Kingston's National Stadium, suspense is building once again.

Marlon Burke of promoters Solid Agency, reported that tickets for the VIP and Grandstand areas were completely sold out; tickets, ranging from US$200 to US$32 went on sale online in January and were quickly purchased by fans in Jamaica and overseas.

Burke added that physical tickets for the football field and bleachers area have sold steadily, prompting hype that the 40,000-seat venue may be totally booked one week before show time.

Naturally, the 46-year-old Buju is the headliner. His support cast comprises Chronixx, Cocoa Tea, Etana, Ghost, Romain Virgo, LUST, Agent Sasco, Delly Ranks and his son Jahzeil, a singjay.

The concert was first announced on December 18, and sparked immediate speculation about its logistics: who would be in the lineup, who are the sponsors and what would be the public's response given Buju's tarnished image as a drug trafficker.

Buju last performed in public at the Buju Banton and Friends Before The Dawn concert at Miami's Bayfront Park Amphitheater on January 16, 2011. That gig helped raise funds for his legal fees and took place 13 months after his arrest by police in Florida on cocaine charges.

Buju Banton is one of the most adored artistes in contemporary dancehall. His story is similar to many Jamaican stars.

Born Mark Myrie, he grew up in Whitehall, a tough working-class community in Kingston. He cut his teeth on a local sound system, then scored with a controversial song that launched a stratospheric career.

Browning, an ode to light-skinned black women, was the song that announced his arrival in 1992. It was followed by a flood of hits including Champion, Stamina Daddy, Deportee and the anti-gay hit, Boom Bye Bye.

Even though his music went spiritual with the epic Til Shiloh album in 1995, Boom Bye Bye cast a shadow over his conversion to Rastafari. Gay rights groups in the US and Europe targeted Buju for his perceived aggression against homosexuals.

But an executive of the Barbados Gays and Lesbians Against Discrimination (B-GLAD), said they plan to welcome him with open arms when he performs in that country April 17.

"No one is denouncing Buju. I, like many other Caribbean activists and people have moved on and are looking forward to seeing Buju in concert here in Barbados," said Donnya Piggott, B-GLAD's executive director.

Buju has managed to elude the public eye since his release from prison. At the January 16 launch of The Long Walk to Freedom Concert, he addressed fans, journalists and sponsors by video, promising that "we endeavour to reconnect and pick up where we left off. I'll be there and I want to make sure that I see you there.... my love goes out to all. Thank you very much for your love and support."

Much of his time has been spent catching up with family and rehearsing for the show with his Til Shiloh Band which has longtime friend and collaborator, Steven "Lenky" Marsden, as musical director.

Rehearsals are reportedly going well, with a number of well-wishers including Tarrus Riley and rap mogul DJ Khaled passing through Penthouse Records to pay their respects.

The National Stadium has been the site of some major events. There was a monster crowd when Britain's Princess Margaret helped declare Jamaica's independence from that country in August, 1962; the Jackson 5 and Stevie Wonder performed there to fair crowds in the 1970s; it was not quite a full-house when Bob Marley headlined the historic One Love Peace Concert there in April, 1978.

When Jamaica's Reggae Boyz football team successfully qualified for the 1998 World Cup in France, the stadium was consistently packed with rabid fans. Ronnie Tomlinson, Buju's publicist, said like the One Love Peace Concert, the Long Walk to Freedom Concert will transcend music.

"We're creating history. What better venue? So many things happened and have taken place at that venue, so we just thought 'Why not?' Plus, it's also to show the power of the music, and the power of the love that people have for Buju. We never for a moment thought that we could not fill the Stadium... not for one moment did we ever doubt it, but we were just looking at the symbolisms behind it," she said
Buju Banton
The Return
Buju Banton is set to make reggae history with his comeback concert after a long prison sentence in the US on 16th March 2019. It's going to be a massive event and the line-up includes Chronixx, Etana, Agent Sasco, Cocoa Tea, Romain Virgo, Ghost , Delly Rank L.U.S.T and Buju's son Jahazeil Myrie.
One of the biggest selling and most controversial Reggae and Dancehall artists of all time, the world is definitely waiting to see what Buju does next. His publicists have confirmed that he will not be playing the anti-gay Boom Bye Bye (first recorded in 1993 when he was 19) and he's asked DJs not to play this track.
This is definitely a positive step in the right direction Buju now seems fully determined to put the past behind him and to use his exceptional talent to enrich and empower people's lives through Reggae music.
Discover his tracks across Jamarado App in Dancehall Direct, Feelin Irie, Big Chunes, Party Karnival and more. Some of our favourite tracks include Untold Stories, Driver A, Not An Easy Road, Hills and Valleys alongside his collaborations with other Reggae artists including Beres Hammond, Marcia Griffiths and many, many more.
Jamarado sent our roving Jamaican reporter Howard Campbell to explore reactions to his return and to chat to his publicist.
On December 7 as news circulated that Buju Banton was on his way back to Jamaica after serving eight years in an American prison, anticipation throughout the country reached fever pitch.
At the Norman Manley International Airport in Kingston, the capital, hordes of fans waited for their hero who had languished in prison for eight years on drug-related charges.
Though he was whisked away in a SUV by his former manager Donovan Germain, the 45-year-old Grammy-winning artiste was embraced by airport staff as he passed through Customs.
"Mi glad fi si di boss! Him look good!" one man declared, as the vehicle sped off.
The euphoria in Jamaica has calmed considerably since, but three weeks before Buju's Long Walk to Freedom Concert on March 16 at Kingston's National Stadium, suspense is building once again.
Marlon Burke of promoters Solid Agency, reported that tickets for the VIP and Grandstand areas were completely sold out; tickets, ranging from US$200 to US$32 went on sale online in January and were quickly purchased by fans in Jamaica and overseas.
Burke added that physical tickets for the football field and bleachers area have sold steadily, prompting hype that the 40,000-seat venue may be totally booked one week before show time.
Naturally, the 46-year-old Buju is the headliner. His support cast comprises Chronixx, Cocoa Tea, Etana, Ghost, Romain Virgo, LUST, Agent Sasco, Delly Ranks and his son Jahzeil, a singjay.
The concert was first announced on December 18, and sparked immediate speculation about its logistics: who would be in the lineup, who are the sponsors and what would be the public's response given Buju's tarnished image as a drug trafficker.
Buju last performed in public at the Buju Banton and Friends Before The Dawn concert at Miami's Bayfront Park Amphitheater on January 16, 2011. That gig helped raise funds for his legal fees and took place 13 months after his arrest by police in Florida on cocaine charges.
Buju Banton is one of the most adored artistes in contemporary dancehall. His story is similar to many Jamaican stars.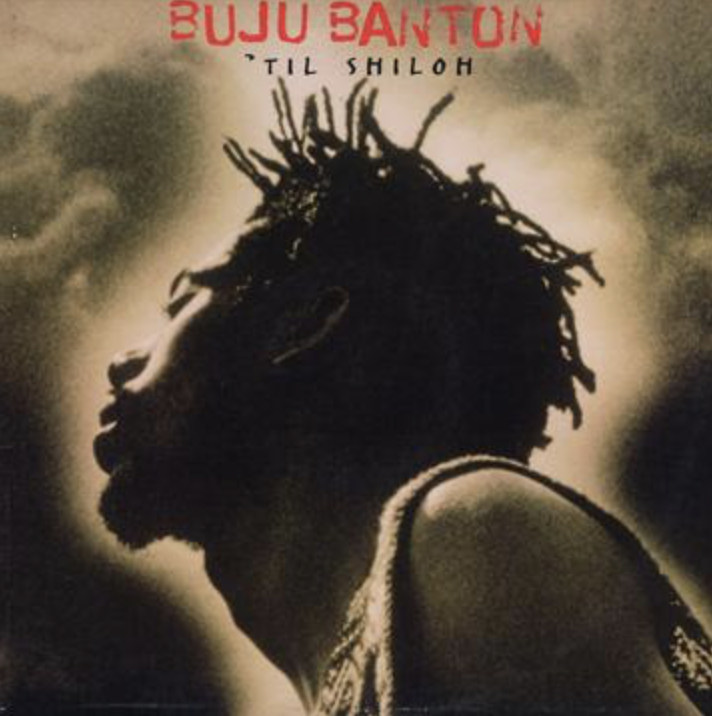 Born Mark Myrie, he grew up in Whitehall, a tough working-class community in Kingston. He cut his teeth on a local sound system, then scored with a controversial song that launched a stratospheric career.
Browning, an ode to light-skinned black women, was the song that announced his arrival in 1992. It was followed by a flood of hits including Champion, Stamina Daddy, Deportee and the anti-gay hit, Boom Bye Bye.
Even though his music went spiritual with the epic Til Shiloh album in 1995, Boom Bye Bye cast a shadow over his conversion to Rastafari. Gay rights groups in the US and Europe targeted Buju for his perceived aggression against homosexuals.
But an executive of the Barbados Gays and Lesbians Against Discrimination (B-GLAD), said they plan to welcome him with open arms when he performs in that country April 17.
"No one is denouncing Buju. I, like many other Caribbean activists and people have moved on and are looking forward to seeing Buju in concert here in Barbados," said Donnya Piggott, B-GLAD's executive director.
Buju has managed to elude the public eye since his release from prison. At the January 16 launch of The Long Walk to Freedom Concert, he addressed fans, journalists and sponsors by video, promising that "we endeavour to reconnect and pick up where we left off. I'll be there and I want to make sure that I see you there.... my love goes out to all. Thank you very much for your love and support."
Much of his time has been spent catching up with family and rehearsing for the show with his Til Shiloh Band which has longtime friend and collaborator, Steven "Lenky" Marsden, as musical director.
Rehearsals are reportedly going well, with a number of well-wishers including Tarrus Riley and rap mogul DJ Khaled passing through Penthouse Records to pay their respects.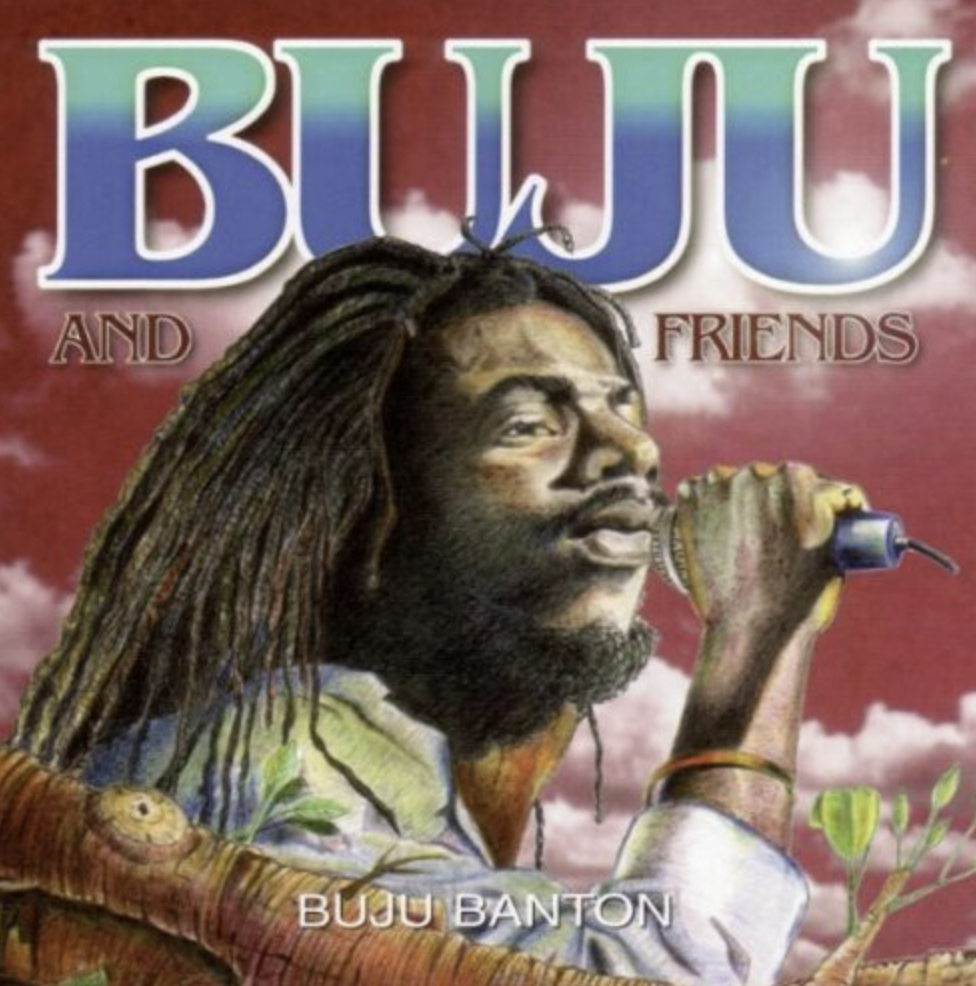 The National Stadium has been the site of some major events. There was a monster crowd when Britain's Princess Margaret helped declare Jamaica's independence from that country in August, 1962; the Jackson 5 and Stevie Wonder performed there to fair crowds in the 1970s; it was not quite a full-house when Bob Marley headlined the historic One Love Peace Concert there in April, 1978.
When Jamaica's Reggae Boyz football team successfully qualified for the 1998 World Cup in France, the stadium was consistently packed with rabid fans. Ronnie Tomlinson, Buju's publicist, said like the One Love Peace Concert, the Long Walk to Freedom Concert will transcend music.
"We're creating history. What better venue? So many things happened and have taken place at that venue, so we just thought 'Why not?' Plus, it's also to show the power of the music, and the power of the love that people have for Buju. We never for a moment thought that we could not fill the Stadium... not for one moment did we ever doubt it, but we were just looking at the symbolisms behind it," she said